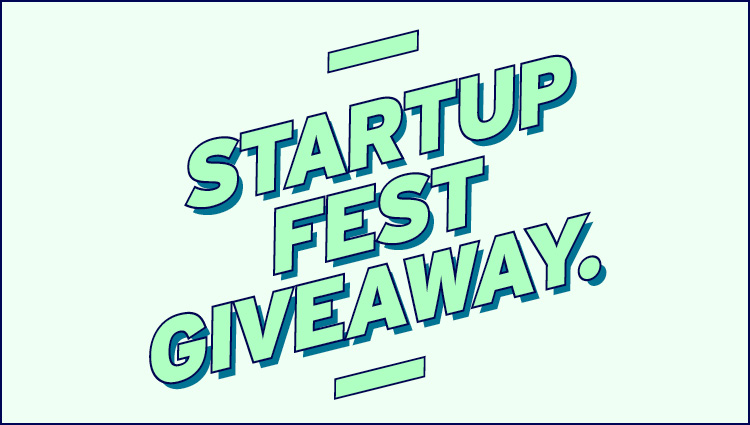 Imagine an entire country working together to organise the biggest startup festival on the planet. We are giving away 50 tickets to the epic closing ceremony of this week long event.
This May, the Netherlands will see Tim Cook (Apple), Travis Kalanick (Uber) and Nathan Blecharczyk (Airbnb), all on one stage at Startup Fest Europe. Grab this unique opportunity and join these amazing speakers, Europe's most promising startups, international VCs and business leaders in an inspiring week of hackathons, challenges, pitches and fruitful encounters.
• On the Opening Day alone, there will be more than 100 partners of top tier European & US-based VCs present. Click here to secure your seat.
• If the Investor Tour Selection Committee selects you, you might be one of the 50 European startups that get to pitch to these VCs.
• You get the opportunity to watch legendary speakers like Apple's Tim Cook & Uber's Travis Kalanick up close.
• It's a nationwide happening! Come on, have you ever heard of an entire country opening up to become the 'center of the startup world'?
• It wil be fun. There will be rarely seen after hours venues and drinks & dinners all over the country. We have also prepared something special for the 50 startups that get selected to pitch. (Hint: don't make any early morning commitments)
• Even if you're not looking for funding, Startup Fest is a great way to build relationships with industry leaders, corporate leaders and other entrepreneurs.
So, What are you looking for…?
Funding
Present your Startup during the Opening of Startup Fest Europe. Selected startups get the chance to present themselves to leading investors in the morning during the Venture Forum and to corporates and press during Startup Garden. Are you a disruptive startup in your scene and investor ready? Let us know and apply here.
Match Making App
Include your startup in our Match Making App that will be shared with all the delegates of our festival. Get matched to CEO's of scale ups, corporates and SME's. Find colleagues or partners to help grow your company. In other words find the connections you need to take your startup to the next level!
Present yourself during Startup Fest Europe
Your submission will be shared with the many "theme" events between 24 – 28 May. If your startup has a great story, you will surely be approached by one of these events.
Cool events
Check out the program and see what's going on during Startup Fest Europe.
Getting involved
Find out what the future brings in your sector? As any startup knows, there are many events that you can go to throughout the year.That's why we Startup Fest has not organised one big startup event where everybody can attend, but rather organise many smaller events around specific topics. Startups can be best supported if the right parties gather around specific themes.
About Startup Fest Europe
For one week the Netherlands will be the center of the global startup community. Thousands of aspiring entrepreneurs, developers, hackers, investors and corporate innovators will get together to create tomorrow's economy. Startup Fest Europe takes place from 24 – 28 May and aims to bring the world together and help startups grow faster. More than 28 events will take place in 14 cities across 5 days.
To be in a chance of getting your hands on tickets to the futuristic closing ceremony with an epic line-up, email [email protected] with your details.