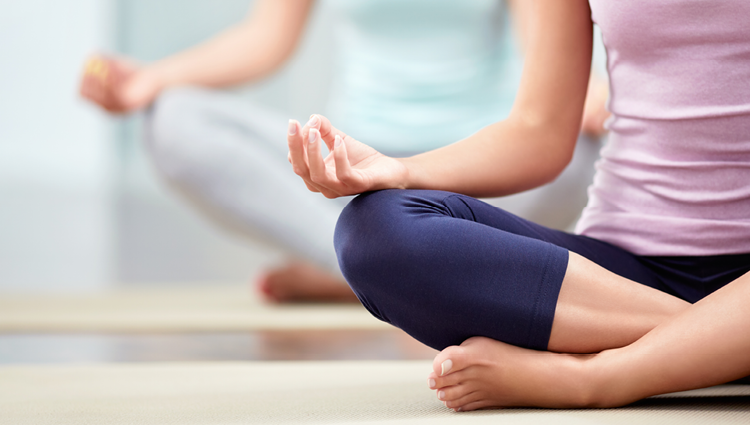 Improve your focus and release stress. Our tailored business yoga sessions are designed to meet the needs of busy professionals. Experience the practices of concentration, breathing and relaxation techniques with an experienced yoga teacher and enhance your work day.
Please register a day in advance.
Spaces offers an hour of business yoga every Tuesday at the Zuidas. You can attend by sending an email to teacher Zoë van den Berghe or the Zuidas reception.
You can bring €10 cash to the session.
Special offer for Spaces yogi's:
Premium quality yoga mats, mat towels and accessories at 10% discount and no shipping costs. How to order: view the products at www.manduka.com  and send an email with your selected items directly to [email protected] mentioning "Spaces" in the subject line to enjoy a 10% discount and no shipping costs.
About Zoë:
Zoë van den Berghe, born in South Africa, has lived abroad for many years. She lives in Amsterdam, The Netherlands with her husband and children. Prior to becoming a yoga teacher, Zoë worked in Sales and Strategic Marketing Management in International Location Advisory, Real Estate and in the Luxury Brands Industry in the Netherlands, Belgium and South Africa. Zoë believes the mind and body should be in harmony in order to be balanced and successful and integrates yoga principles with a healthy lifestyle, food and outdoor sports like downhill skiing and windsurfing. She is an inspirational speaker and currently teaches yoga to business people on an individual and class basis. Zoë speaks both English and Dutch.