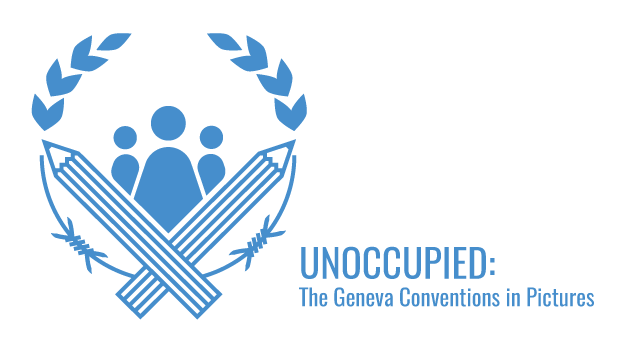 Designers and Visual Thinkers, we want you! Join forces for Human Rights by attending this workshop to visualise the Geneva Conventions in pictures, so they can be easily understood, shared and broadcast to the world.
Both the original Geneva Conventions of 1949, and the 1967 Geneva Conventions for Refugees,  and their respective protocols, are highly relevant in today's world. But how many people know what they are and who is holding the world's governments accountable for the promises they made for you and on your behalf?
Visual Thinking Workshop 
We will start the day with a brief exercise, "How to draw", that will arm you with the skills you need to visualise the articles of the Geneva Conventions.
Working in small teams, we will tackle the translation of Geneva Convention articles to pictograms, in short ten minute sprints. Each team will tackle one article at a time, with the sketches placed onto the wall where everyone can vote for the best sketch.
You'll be drawing the whole day, with breaks for voting. There will of course be additional breaks to recharge your energy, and lunch will be provided.
We will take photographs and videos throughout the day to promote the project, and will ask you to sign a waiver to potentially use your photo.