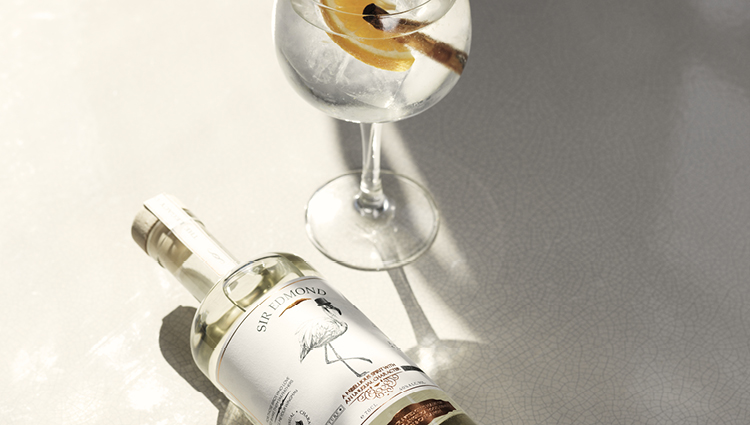 Meet our new members and have a taste of their great products: D-Vine & Sir Edmond Gin.
D-Vine is a young Amsterdam based wine company that imports wines from all over the world and distributes them to the hospitality industry.
Wine is our passion and our aim is to discover the most magnificent wines. We believe that wine brings people together and we would like our fellow colleagues at Spaces to enjoy them. For this occasion we made a selection of three sparkling wines which we will present and taste together.
Sir Edmond Gin is a product of its environment and our gin is founded on the belief that something is truly tasteful when it's fine flavour is established through a responsible way. But Sir Edmond is more than that. For every bottle sold, there's a charity contribution. All focused on the protection of animals in Africa.