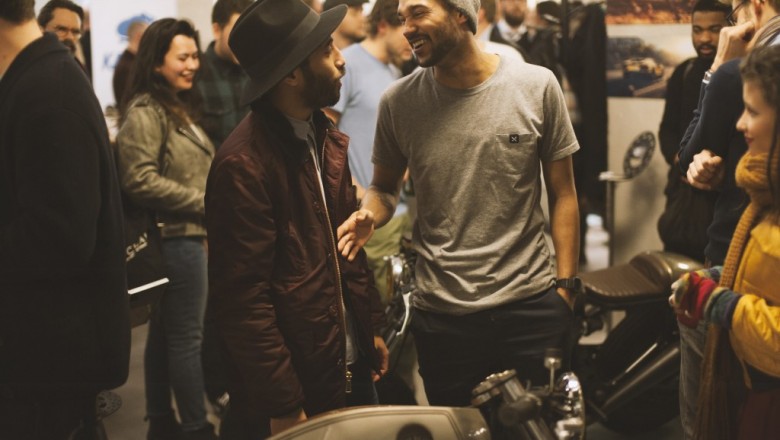 We are hosting a very gentlemanly evening at Spaces Vijzelstraat together with The Cloakroom, Carlos I brandy, Mobeazy, Nozem, Karhu, Shinola, Super Motor Company and Numbnut Motorcycles. An afternoon with Beards, Bikes, Brandy and Fashion.
Supported by Esquire Nederland.
Get personal styling advice by the shoppers from The Cloakroom, see vintage & customised motorbikes, try on the stylish and sportive  sneakers and have a sip of brandy while the barber takes care of your grooming.
Supported by Esquire Nederland.