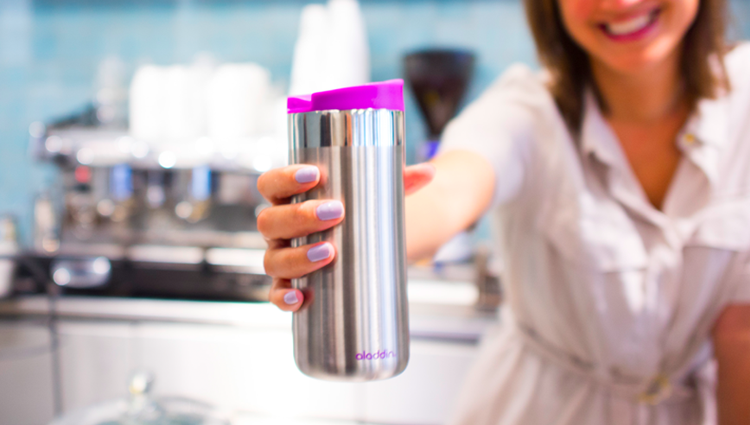 New Year Resolutions with Aladdin, Amsterdam Cares and Spaces
Keeping hydrated all day long, reusing instead of disposing, eating healthier or supporting your local community are some of our New Year resolutions. If you like these, we can help you achieve them easily.
On Monday 9th January and for a few days only, we will host a one-off sale of unique water bottles, coffee tumblers and lunch boxes in partnership with Aladdin, our award winning tenant that designs, manufactures and commercialises cool reusable solutions to enjoy your favourite drink or food on the go.
All these products have a super-reduced price – € 4.95 – and since they are donated by Aladdin, all proceeds will be handed to Amsterdam Cares, our Spaces tenant that enables organisations and individuals to volunteer in local projects that help making a difference in our city of Amsterdam.
Drop by our pop-up shop at Spaces Vijzelstraat to buy your favourite reusable water bottle, coffee tumbler and lunch box to make those great New Year Resolutions a reality.