10 tips to not lose an employee in 10 days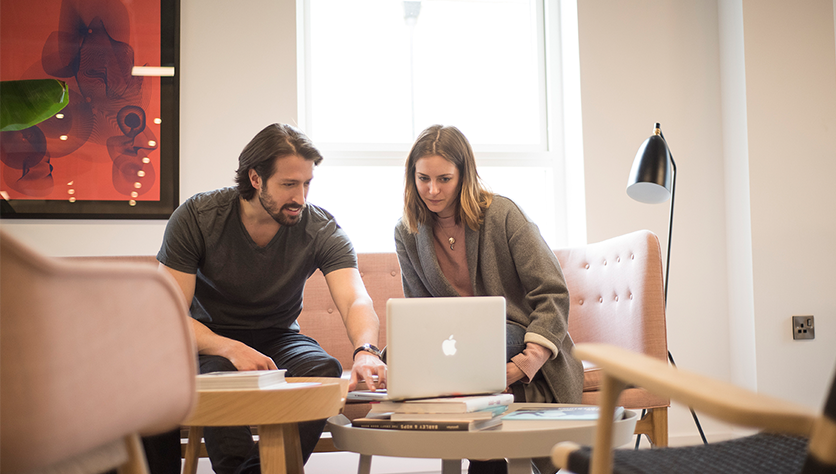 Nowadays, it's not all about bringing home the bacon anymore. Of course, people want to make bank, but more importantly: they want to be seen, feel valued for their work and get recognised. They want the chance to grow and develop themselves. Here at Spaces, we embrace that.
Keeping your employees happy is of utter importance. Because let's be real; after all they are the ones that make it happen. They represent your company's culture and they are the driving force behind your business' growth and success.
So, what's the secret? There is none. Just treat them the same you way would like to be treated. But as running a business doesn't come easy – sometimes it's hard to keep tabs on your employees' happiness and wellbeing. Here's ten tips to keep them motivated.
Work hard, play somewhere else
It is not all about work, work, work. And even though Spaces strives to create a workplace where everyone feels comfy and right at home, we don't want you to live here. Work-life balance isn't just a buzzword. It's probably one of the most important values a company should aim to have. Work should not become your life – it's not a healthy work ethic. So, just send them home early, every once in a while.
celebrate achievements
Could be a pizza party, an ice cream truck on your doorstep or your very own office Olympics skit competition – just make sure you always celebrate a win. It will motivate your employees to reach their targets and keeps their excitement up. Oh, and wait, it's fun. So, don't just give the pat on the back and say 'good job', hand out awards every once in a while, or throw an epic office party.
Create a transparent work environment
Nobody likes to be an outsider or feel excluded. This means no sneaking around, no big secrets in the workplace, no bullying of any kind. And if you're about to bring some bad news, don't sugarcoat it. Just be fair and square about it. Transparency is important,  make your staff part of the bigger picture. They deserve to be.
Home is where the work stops
If your employee is having a sick day or just day off, don't make them work from home. Or come into the office for that matter. Also, don't let them take their work home when they leave. New workers like to impress the boss, so they'll stay till late or work in the weekends. But, coming home should be stress-relieving and relaxing, not the opposite.  It is important to encourage a healthy work ethic. Long-term exposure to stress will result in extreme fatigue and exhaustion and eventually turn into burnout. And that's the last thing we want.
Have awesome goodies. Always.
Let's be real, everyone's a better person with good coffee and home baked goods. You can't argue with that.
stimulate contact
Some managers are too busy to make a real connection with their employees. Let alone, build a relationship. Though, it is important to stimulate contact, conversation and working in teams. Keep your office door open, don't hide behind closed doors. Make sure people see you, it makes you more approachable and creates an open environment. Who knows, go wild: you might even do a high five, every once in a while.
Don't just hear, really listen
If your employee doesn't feel heard, they won't feel valued. And if they're not valued or appreciated for their work, why even bother trying to go the extra mile?  His or her motivation will go right out the window. And before you know it, you'll have to put out a new vacancy. So, plan in one on ones, sit down and listen to what they have to say. They just might have the craziest idea that will bring your business to the next level.
Offer opportunities to outgrow you
Are you reading this right? Yes, you are. Because if you give them the space to grow, they will feel respected for their work and this will be a huge motivator. If they end up leaving after some time, it is because you managed and trained them well. Be proud of that.
Have their backs, and they'll have yours
When you build a trusted relationship with your employees and they feel like they go to you for anything, you will get their full commitment and creativity in return.
Just ask
Every once in a while, ask for feedback. Sit down with your staff and really ask them what they want to achieve, what they value in your company, how you can help them and what they might be missing. It will be highly appreciated.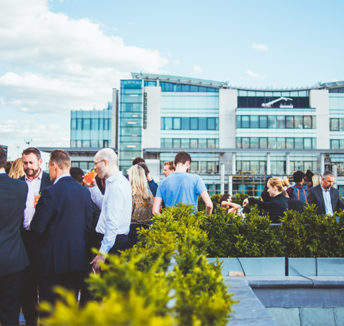 Read now

Milestone: 1 million sQft of space(s) the UK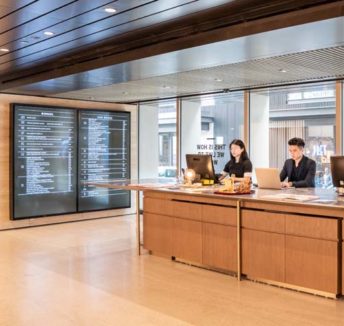 Read now

Spaces Spotlight on: Blue Prism, a booming Hong Kong business