Meet the Person Who Can Take You to the Digital Next Level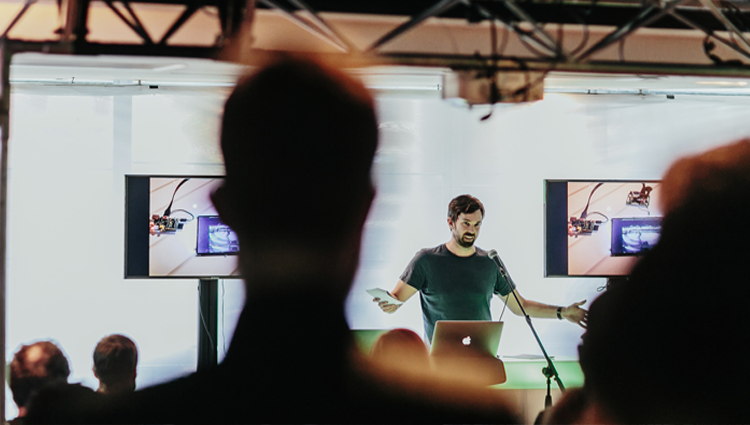 Meet the person who can take you to the next level. Join Australia's best creative digital thinkers at this multi-disciplinary festival exploring technology, society and the future. Discover your future self.
A catalyst for innovation, a uniter of industries, a platform for the future. Pause Fest stands for the content you can't Google.
In this week-long series of free and paid events, Pause Fest takes over the city of Melbourne as the ultimate journey of digital discovery. Immerse yourself in workshops, masterclasses, bootcamps, panels and meet-ups before letting your hair down at various parties.
Six years ago, Pause's founder George Hedon saw an opportunity to start bringing together a new breed of thinkers and doers in the world's most liveable city. Australia's digital ecosystem was just finding its feet while the U.S and Europe surged ahead. As an accomplished designer and artist, George wanted to foster true mutual collaboration. He wanted speakers and attendees alike to benefit from great quality content – with Melbourne, the design and digital culture capital of Australia – as the setting.
George is driven by what happens when you create a space for people from all industries to converge, share their passion and find purpose: an opportunity to Pause. This ethos has seen Pause become the premier creative tech conference and festival for the Asia Pacific region.
For this reason, many brands, startups and services have chosen to launch at Pause. The festival has hosted the Desktop mag relaunch, Canva, For The People Agency, BSchool and Tractor School. Zero Latency (the world's first free-roam, multiplayer, virtual reality gaming experience) debuted at Pause in 2014. Following this, they attracted investments and then almost a year later hit the jackpot of $1million from Carthona Capital.
From a few hundred attendees in its first year to over 12,000 last year with increasing numbers of international attendees, Pause's growth has been organic, determined by a sense of exploration. Instead of asking 'what if', they ask 'why not.'
Why does a conference have to be the same every year? Now in its sixth year the festival continues to reinvent and reengineer itself each year, disrupting the expectations of the average conference. By consistently listening to our audiences, learning from experience and with a healthy dose of f–k yeah, Pause is reflecting and inventing tech culture all at once.
Why attend
Sony missed the mp3
Coke and Pepsi missed energy drinks
Kodak missed digital
Borders missed eBooks
Nokia forgot about innovation
Travel agents didn't foresee online booking
Banks missed digital currency
Digital disruption has changed the way consumers behave and businesses operate. To truly understand what this means for you and your business, the conference program has been designed around the pillars of the startup – Creative, Tech, Business. Our keynote speakers and panels will take you deep inside each topic, challenging what you thought you knew.
Share your knowledge, engage with new ideas and people across all industries and roles, let your hair down and experiment. Pause provides an environment not just for collaboration, but creative collisions – a space for tech culture to shine.
This is not a passive conference. You will get your hands dirty. You will be surprised. You will probably go WTF.
Read now

Rotterdam Art Week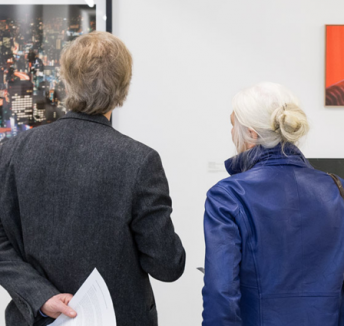 Read now

Are You the World's Next Photography Talent?