Cycling Through Africa to Build Houses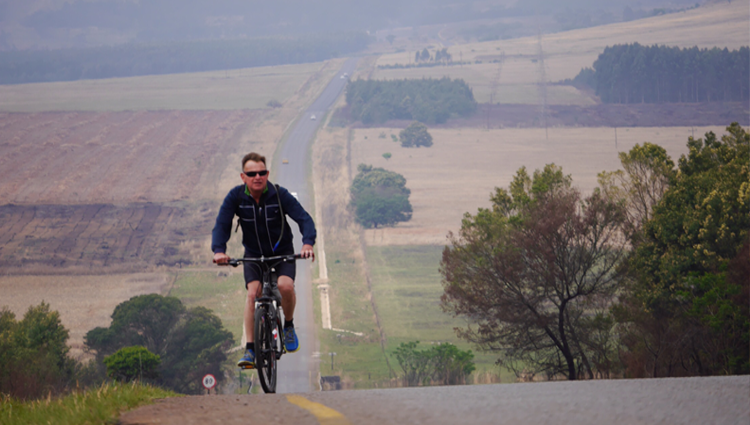 Meet the multi lingual director who cycled 5000km through Africa in the name of charity. Parking the day job for a while to give something back, we speak to Spaces member Maarten van den Belt about his fund-raising adventure for South Africa.
Spaces: You cycled 5,000 km through Africa all in the name of charity. How come?  
Maarten: I have worked for most of my career at a fairly senior level within the financial services industry. Now a little older and, possibly, wiser, I decided that I wanted to give something back to the community. I'm an avid cyclist and I was given an opportunity to raise funds for a very worthwhile charity, whilst indulging my passion. I couldn't say no!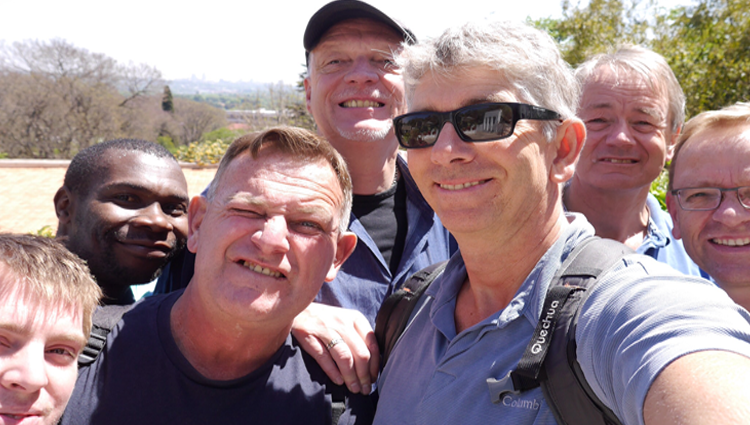 Why did you choose this specific charity?

A good friend of mine has been involved in the charity, Home Plan for, some time now. He had been to Africa and seen at first hand how Home Plan not only builds houses for the most vulnerable and poverty stricken, but creates real homes for them as well. Home Plan believes very strongly in operating in a completely ethical way and is in the top ten of the most transparent charities in the Netherlands. This was very important to me.  Albert asked me to join this epic cycling trip to raise funds for Home Plan… and I became hooked.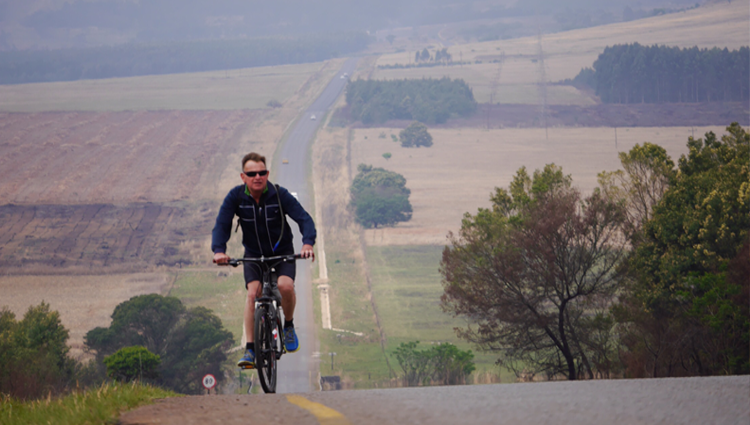 Many great ideas get left on the drawing board but you made it happen. How did you execute this idea?
I've made a number of long cycle trips in my life, and not just around the canals in Amsterdam; but across America, through Europe, Russia and Scandinavia. So, cycling more than 5,000 km didn't faze me, but it soon became clear that this was something very different. Anyone who has been to Africa will know how poor the roads can be and the reality was that they were far worse than even we expected.
We had to make many detours and we could easily have let this affect our spirits. However, when the task ahead looked hard, or even impossible, we reminded ourselves why we were there and just kept going. Having such a worthwhile goal gave us real motivation and soon we'd raised enough money to build three houses; and then three became ten; ten then became sixteen, and in the end we managed to raise €70,000!
How did you find your sponsors?  

This is a great example of what a community like Spaces can do. I've been a member since 2012 and my network within the Spaces community has been expanding ever since and so many of my sponsors came from right here. I am so grateful for the support given by Spaces members and the very kind donations that were given.
How demanding did you find the journey?
Physically it was really tough because of the heat and the road conditions. We would get up really early so that we could avoid riding during the hottest part of the day. You never knew if you would be able to find any shade to rest during the day's ride. The cycling was hard, physical work and you use up a lot of energy. It's also difficult to recharge your batteries as we didn't get much sleep or proper food.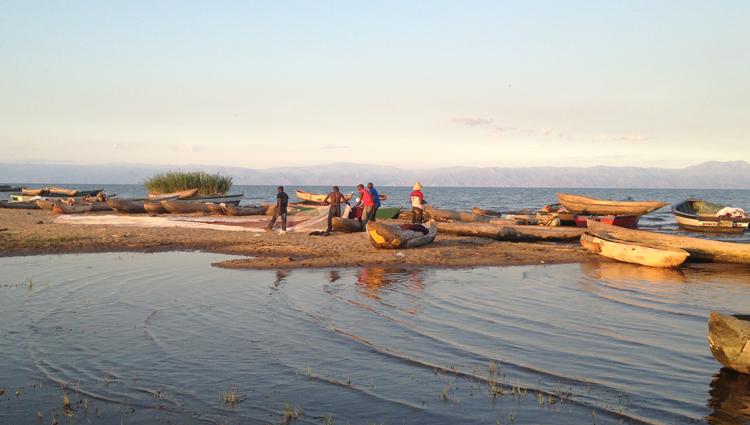 There were amazing times as well though. Going by bike, we were really approachable for the locals. We got so much support and they were always willing to help us if we needed a place to stay. What really struck me is that people who have the least are willing to give the most.
What was most important to you?
Have faith in what you are doing. Keep your goal in mind and you can achieve anything. Being a bit crazy also helps!
If you enjoyed reading Maarten's story and would like to find out more about his trip and cause, you can contact him at: [email protected]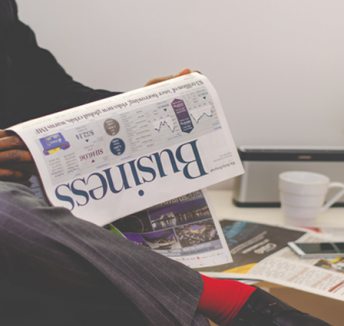 Read now

Should You Live for Your Résumé or Your Eulogy?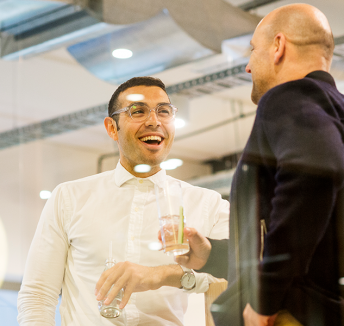 Read now

Why Authenticity is a Startup's Biggest Asset