Spaces Crossway has become Birmingham's thriving hub for entrepreneurs.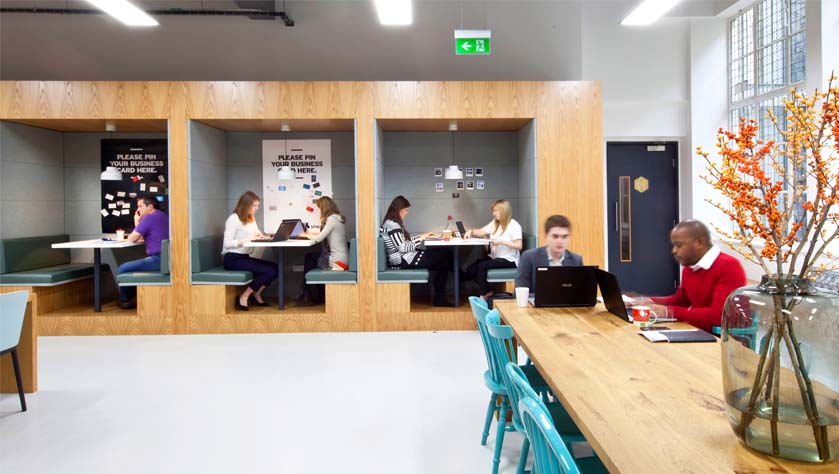 The beating heart of the Midlands, Birmingham is one of Europe's leading business destinations. As the trend for flexible working continues to spread across the UK, Birmingham's coworking scene is rocketing in popularity. To cater for this spike in the market, Spaces opened its second location in the city.
Location is key
Its strategic location close to Chamberlain Square in the city centre means it's less than a 10-minute walk from both Snow Hill and New Street train stations, while Birmingham Town Hall, University College Birmingham and the Birmingham Museum & Art Gallery are all on the doorstep. Adding to the buzz are many popular bars and restaurants in the surrounding streets, which give it a more laidback vibe than other business quarters.
"We have a really exciting mix of clients in the building," says Chris Kay, Sales Director for IWG Midlands and Yorkshire region. "We've got everyone from people who are working on the HS2 [high-speed rail line] to companies who work out the algorithms for Unicom and another company that works on the search engines for eBay. It's a real mixture of corporate companies and startups, tech companies and some really exciting entrepreneurs, who often tend to grow very quickly and expand their space."
Connect on an international level
Birmingham has become a real hub for business in recent years, with big-name companies such as HSBC, Deutsche Bank and PricewaterhouseCoopers moving their headquarters or building regional offices in the city. According to Relocate to Birmingham, there are now more international companies in Birmingham than in any other UK city outside of London.
A big benefit  is the potential for networking, especially for freelancers, startup businesses and entrepreneurs. "The whole premise is about people collaborating and sharing advice and ideas, and meeting and working with other businesses," explains Kay. "We operate three to four networking events in our coworking space every month. Over the summer, we celebrated our first birthday with a big party in our main coworking space, with music and street food, and we had over 150 people turn up."
Over the past year, the community team  have developed partnerships with several local industry bodies, including the Chamber of Commerce, which will host a tech start-up seminar in November in the building, and Downtown in Business, a nationwide business organisation that organises bespoke business networking events.
for When you need that little extra
Networking potential aside, Spaces Crossway runs the full gamut of business services, including virtual offices, meeting rooms and coworking space, and also offers its clients an all-inclusive package that allows them to occupy the meeting rooms for two hours each day.
"Often, if you have a preconceived idea of the kind of client who would occupy a building, there's a chance that you'll be wrong," says Kay. "I didn't expect Crossway to become a hotbed for construction companies, yet we have many construction businesses taking spaces… I wouldn't have expected them to choose Spaces Crossway but because we attract a lot of millennials, they often want to come in and work in a more creative and inspiring environment rather than somewhere more corporate," says Kay. "And that's what we offer."
Find out more about what Spaces Crossway can bring to your business.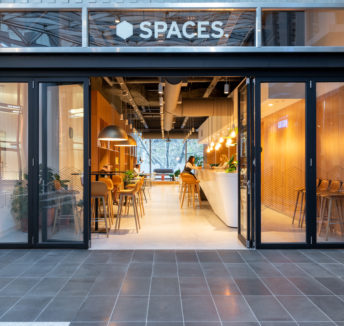 Read now

What your Spaces location says about you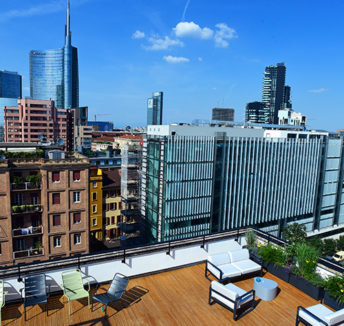 Read now

Work unbelievably: 8 unique Spaces locations you'll want to put on your bucket list