City Hopping from Vancouver to Montreal and Toronto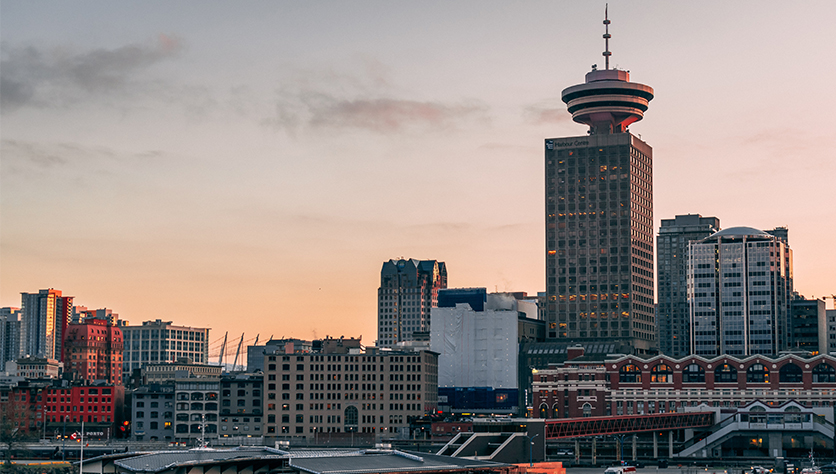 As the trend for flexible working grows, we look at the benefits of living and working in three of Canada's major cities – Vancouver, Montréal and Toronto.An improved work-life balance is behind Canada's flexible working boom, we check out life in three of its biggest cities – Vancouver, Montréal and Toronto.
As flexible working becomes the norm in Canada, Tracey Davies gives us a look at three major cities that are home to thriving businesses and offer a rich, balanced lifestyle for those who live and work in them.
Vancouver
Perched on the Pacific west coast, Vancouver is the largest city in British Columbia. This buzzy bayside metropolis is home to 2.4 million residents, all drawn by the laidback vibe, outdoor lifestyle and milder climate. Located a 45-minute drive from the US border, Vancouver is also becoming quite the hotspot for startup and tech businesses, thanks to its proximity to Seattle – and it's only a two-hour flight from California's Silicon Valley. It's home to several big company headquarters, including HSBC Canada and Telus Communications, and has a burgeoning film industry earning it the moniker of Hollywood North. In recent years, Vancouver has seen major tech players such as Amazon, Facebook and Microsoft opening local development offices, thereby attracting a wealth of new startups and entrepreneurs to the city.
Business aside, Vancouver also consistently ranks as one of the world's most liveable cities. Alongside its favourable climate – it has one of the mildest winters in Canada – it boasts a vibrant arts and culture scene, has a brilliant and diverse nightlife and offers year-round adventure with hiking, mountain biking, golf and skiing. With so much going on in BC, it's no surprise there's been a spike in flexible workspaces opening up in Vancouver.
Montréal
Alternatively, head east to Montréal on the banks of the St Lawrence River. As the capital of the Québec province and Canada's second largest city after Toronto, the largely French-speaking metropolis is another popular spot to settle in.
Canada's second largest business hub after Toronto, Montréal is a city where big corporations work seamlessly beside smaller independent business. In the 1990s, multimedia companies flocked to the city, lured by lower rents and government-introduced tax credits and grants, and became a time when small and medium-sized enterprises flourished. Even now, the Quebec capital has the highest employment growth among North America's largest cities. Although recently overtaken by Toronto in the finance sector, Montréal is still a major player in the aerospace, pharmaceutical and transportation industries.
As for culture, the Unesco City of Design is famous as the home of Cirque du Soleil and Just for Laughs, the world's largest comedy festival, and offers a diverse dining scene where you'll find everything from Canadian poutine to Parisian bouillabaisse. Throw in a lower cost of living – Montréal has one the lowest rents in any Canadian big city – stacks of history and a vibrant arts scene, and Montréal is a gem of a place to be based in.
Toronto
With a population of 2.8 million, Toronto is the largest city in Canada. Fondly known as Hogtown, thanks to its meatpacking heritage, Toronto has seen a real renaissance over the last decade or so and has become a flourishing marketplace for small to medium-sized businesses. Home to more than 230 nationalities, it's also regarded as the world's most multicultural city and its friendly, eclectic neighbourhoods often have a bohemian vibe.
Downtown is the city's central business district and home to Canada's financial centre, with the Toronto Stock Exchange and many of the nation's leading banks, investment firms and insurance companies. But it's not all stocks, shares and high finance. The city also has a booming film industry, a design quarter and the fastest-growing technology market in North America.
With a wealth of museums and art galleries, a vibrant waterfront district on Lake Ontario and a world-class dining scene, it's easy to see why The Economist named Toronto as the World's Best Place to Live in 2015. Toronto still rates high on the world's greatest cities compilations, no doubt thanks to its safe, affordable living standards and thriving business scene.
Join Canada's new way of working and see what Spaces can do for your business.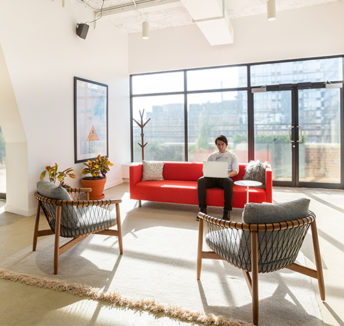 Read now

The only way is up in North Carolina
Read now

Every day at Spaces is an International Coworking Day.