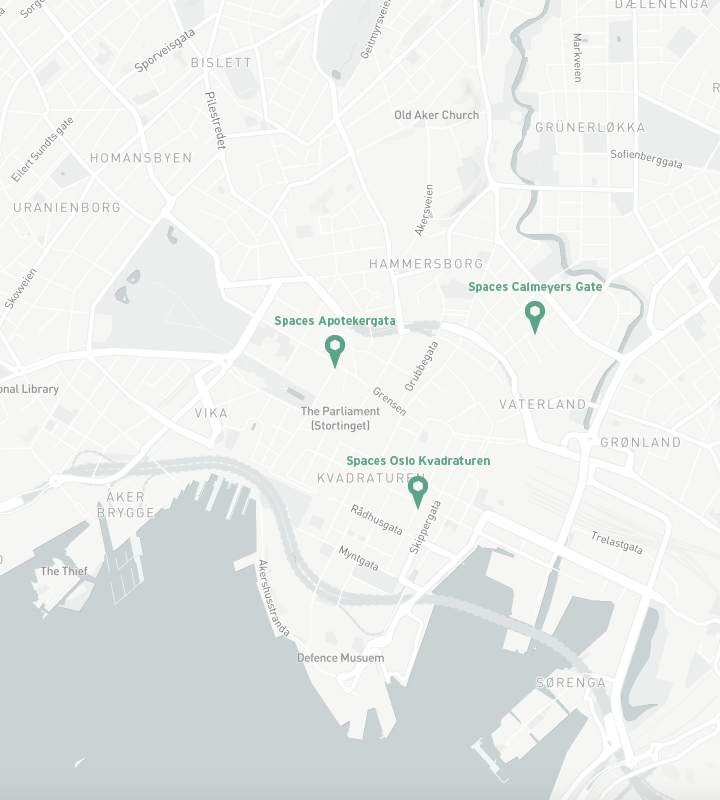 Calling all BY:LARM delegates to get down to business.
Spaces is the official coworking partner for BY:LARM so you as delegates can get down to business during the conference.
Spaces is an Amsterdam-born company providing freelancers, entrepreneurs and companies a global network of inspirational places to work.
BY:LARM Delegates get free personal access to Spaces locations in Oslo the entire the week of BY:LARM, from Monday 24th till the Friday the 28th of February, between 8am and 6pm to get some work done.
We have selected three key locations that are easy to reach either from Vulkan or the concert areas. Just register below, show up with your delegate pass and start working.