We're celebrating the launch of our big beautiful Bordeaux location with some full-bodied reds (naturally)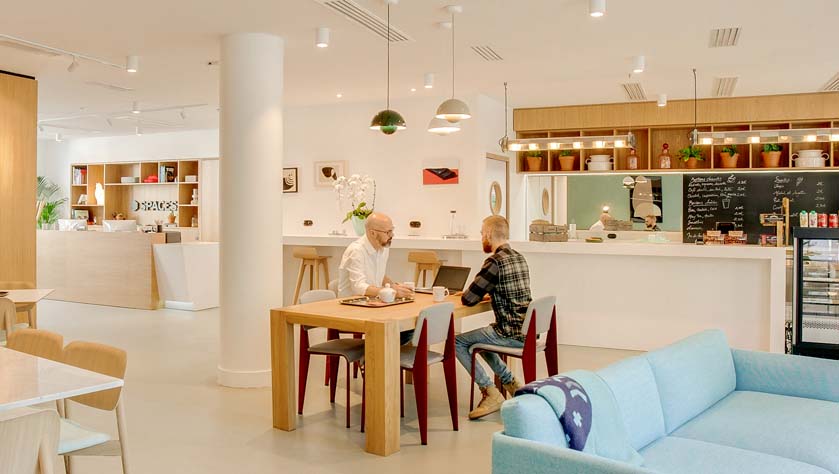 A burgeoning startup scene is not what outsiders associate with Bordeaux. Images of deep red wine, stretches of sun-drenched vineyards and shuttered châteaux probably come to mind first. But those who call it home, and those in the know, are basking in its combination of old-world charm and modern ambition – and the enviable lifestyle this brings.
The El Dorado of Startups
A two-hour high-speed train ride from Paris (with much cheaper living costs), Bordeaux has a talent pool overflowing with young folk freshly graduated from its excellent universities. Forget about the region's agricultural routes (although wine tourism is, naturally, massive, and wine tech is gaining momentum. Bordeaux's trendy community of fledging enterprises specialises in everything from telecommunication to aeronautics. So, it's time for the arrival of Spaces.
"Bordeaux is the new startup El Dorado," says Vilidiana Abou, Head of Marketing and Communications for France and French-speaking countries for Spaces. "Since the LGV express train between Bordeaux and Paris launched, it has attracted companies not only from Paris and the southwest of France but also from all over the world. British, American and Chinese startups are already contacting us with requests."
Go big in bordeaux or go home
For Spaces' Bordeaux coworking base, it decided to go big. In fact, it figured it might as well open the largest base in the French city. And it's gone for a brand-new behemoth of a building in the reinvigorated district of Euratlantique – a five-minute walk from Bordeaux Saint-Jean station.
"Euratlantique is a renewed quarter in Bordeaux, it's the new 'place-to-be'," says Abou. "It's got a mix of residential and office buildings, shops, restaurants, parks and everything you'd need to have a good time. Big companies such as Allianz, Orange, and many startups from the whole of France prefer this area for their Bordeaux headquarters."
Sprawled across seven floors of a new glass-fronted building, Spaces Euratlantique has an entire floor dedicated to coworking in France – the rest are filled with gorgeous offices that can be tailored to companies' desires. Spaces does admire fine architecture, and its new home in Bordeaux is brimming with huge windows, terraces and cosy spaces for members to meet and work. "We've also got meeting rooms of different sizes, a coffee shop with a selection of healthy snacks, dedicated support from our local team and great weekly animations workshops, conferences and also sport and wellness activities," says Abou.
Spaces Euratlantique launches this month, with its official inauguration on 1 October. It will be joined by local movers, shakers and decision makers – including the mayor – and treat everyone to a delicious evening of wine tasting (Bordeaux-style).
quintessentially French
The new workspace is Spaces' first French location outside of Paris, so it is a big deal for the company. "After two-and-a-half years, Spaces has ten locations in France, nine of which are in Paris," says Abou. "Spaces Bordeaux is the first Spaces site in regional cities. As of April next year, the brand will expand in Lille, Nice, more in Bordeaux, and other places."
France's coworking scene continues to grow, fuelled by a culture that embraces freedom – remote working, or 'telecommuting' has been written into French law for nearly 15 years.
And there's something about the Spaces coworking brand that seems to be striking the right chord in France – a certain je ne sais quoi. And now, it wants to build on this by igniting new creative business communities all over France that are crying out for a different kind of workplace.
"The Millennial generation is disrupting all real-estate codes," says Abou. "They 'invade' the areas that were dedicated to 'corporate businesses' (such as La Défense or quartier de l'Étoile in Paris). They want a working environment tailor-made to offer the comfort of their homes: cosy, environmentally friendly, and adaptable to their agenda.
"Our locations reflect all these requirements and offer even more flexibility," concludes Abou. "Spaces members can work from different Spaces coworking locations after business meetings in the city and develop a learning strategy through the meet-ups, conferences and networking opportunities we offer to help them interact with the other members of the Spaces community."
 Need a spot to work in Bordeaux? Let us know right here.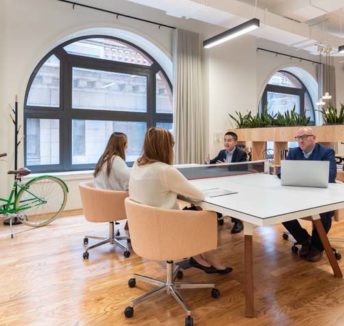 Read now

Meet the team at Spaces Hale Building in Philadelphia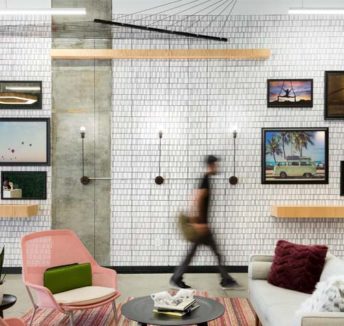 Read now

Exploring the Texan capital of cool: why your next desk in Austin should be at Spaces.