BLOOM provides all you need to make your business grow.
We joined Merlin de Graaf, one of our speakers for the next edition of Rotterdam Talks Tech at Spaces Hofplein, to discuss her company and her work. She's a founder of BLOOM, a strategy consulting firm that helps other businesses to grow online. They're the absolute go-to for figuring our what works, and what doesn't.
Can you tell us a bit about yourself and your business?
I founded BLOOM together with Eric Klaassen 4.5 years ago. BLOOM helps companies grow online and bridges the gap between strategy and execution. Our current team consists of 10 strategy and/or data science consultants, and we aim to increase that number to 15 people during the next months.
Eric and I met when we were both employed at another consultancy boutique, and during a tough project we realised we made a great team together. At BLOOM, we work for startups and large online players, a great combination considering all different challenges they face.
Can you give me a short background of how you got there?
I studied Finance and Investments at the Erasmus University in Rotterdam and right after graduation I started working in Investment Banking. 2 years later I founded my own M&A boutique together with 2 former colleagues. After 5 years I decided that I wanted to do more with my passion for online. I joined a boutique online consultancy firm and once I had learnt the basics, I felt the urge to start my own business again.
How is tech integrated in your business?
Data is the start of everything we do at BLOOM. Since datasets have increased significantly over time, as well as the number of tools, translating data into actionable insights has become quite technical. Our team spends about 50% of their time using R, python, or something similar to analyse data.
What are some of the industry related services that impress you the most?
In food retail, the rise of fresh food box subscriptions really impresses me. It does actually decrease food waste. Also Picnic, the online-only supermarket, works to reduce food waste because they do not have to throw away daily fresh products. Because of this, I hope that food retail moves to online quickly so we can reduce food waste as fast as possible.
How do you see the future of retail?
It's going to be online, with only a few physical shopping areas for getting inspiration and leisure. I hope it becomes a possibility to have an electric van stop at your door once a day to deliver all your online purchases, or put it in a personal delivery locker nearby your house.
Which entrepreneur do you look to for inspiration?
Steven Schuurman, founder and CEO of Elastic. He's exceptionally talented and successful, but also very modest.
How do you incorporate your own entrepreneurial experiences in your work?
By advising founders on how they should be building and scaling their startups. Who should they hire? What is the ideal setup of their team? When to get funding? Who and when to approach when looking for investors? I've already been through the process.
As a company from Amsterdam, what are your thoughts on retail in Rotterdam?
I believe that retail developments follow a global trend, I do not think that there are major differences on a local level.
What advice would you give others trying to succeed in your industry?
Specialise in a strong growing niche and make sure you love what you do.
Merlin will share the rest of her story, along with useful advice and industry experiences during the upcoming retail edition of Rotterdam talks Tech at Spaces Hofplein on September 14th. Don't forget to pre-order your tickets right here.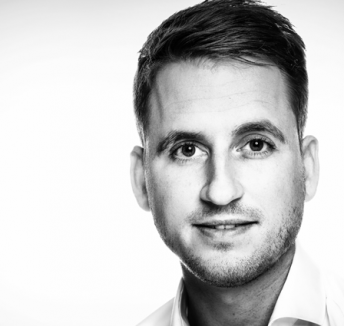 Read now

Speakap's Patrick van der Mijl is revolutionising our internal communications.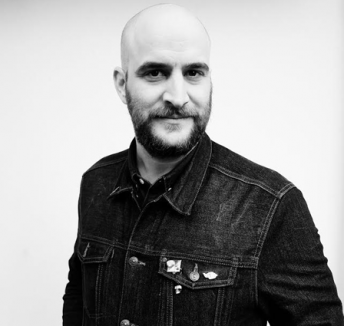 Read now

Reinventing Rotterdam with
Tjeerd Hendriks of Groos.