Art of Work – Employer branding done right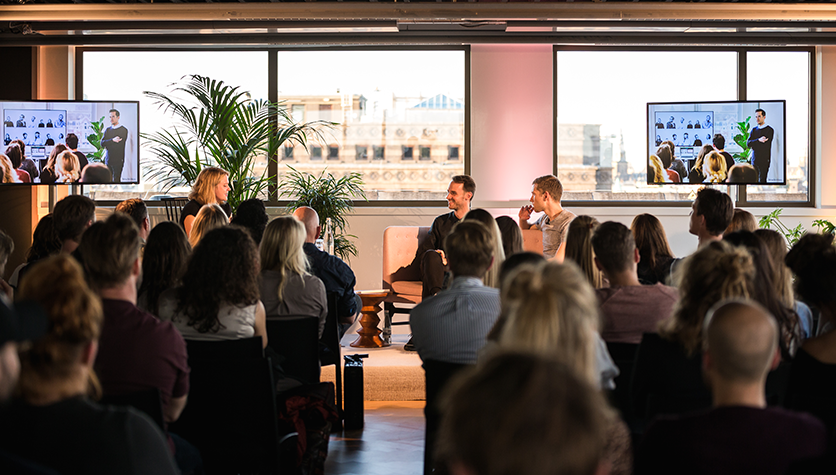 Looking back on 2018, it's safe to say that one of the most intriguing events in the Netherlands was that of Art of Work. In this new series of events, Spaces and Homerun teamed up to tackle the topics most relevant for entrepreneurs, professionals and managers alike. The first edition touched a subject that consumes a lot of time and energy from many a business owner nowadays: Employer Branding. On September 13th, 2018, The Art of Work's first offline edition ever took place at the Spaces Vijzelstraat, and we learned a great deal about how to deal with an Employer Brand…
Every company has an Employer Brand, unfortunately, not all Employer Brands are as strong as they should be. It can be defined as being the way in which your employees view and value your business as an employer. A good Employer Brand is important, it will keep your company healthy, it will attract the right talent quicker and it keeps your retention levels high. Read the recap below on how anyone can apply Employer Branding successfully, as taught to us by leading experts in the field.
Let's Recap: Employer Branding
During the event, we listened to different experts from diverse business fields. Among others, we observed Malique Steenbrink, Employer Brand specialist at  Appical, Yves Pilet, Employer Branding Specialist and Author of Boost Your Employer Brand and Tatjana Obenaus, Global Digital Brand Lead and Employer Branding at  Booking.com.
Appical // Malique Steenbrink
Malique Steenbrink, the Employer Brand Specialist at Appical, got into Employer Branding ten months ago, as she graduated just 2,5 years ago. And yet, she already loves that she's collaborating with every single department within Appical. It's a company with 50 employees and it's important to know what's going at every department at all times.
At Appical they believe that there are four stages in the Employer Branding journey: the pre-hiring stage, the pre-boarding stage, the boarding stage and the off-boarding stage. Throughout these stages, they try to prepare the individual employee as much as possible to become an ambassador for the company. According to Malique, it's crucial for any company to work together with all departments, to make sure everyone's up-to-date about everything that is going on within the company. Also, small things such as a nice business card or chocolate for someone's birthday are nice touches that makes all employees feel like family, which is good for your Employer Brand. For Appical it's a rule that you treat each other as you want to be treated yourself. And that counts for your own employees, but also for potential and ex-employees.
Yves Pilet
Yves has been doing a lot of research on Employer Branding over the last few years, besides his regular job. He became an Employer Branding specialist because he likes the mix of the HR aspect on one side, the labour development, and the marketing aspect on the other side, where you can really tell the story of the brand. Besides that, he likes the fact that he gets to work together with every department within the company.
The question "Is there a quick trick to having a good Employer Brand?" is one that Yves receives a lot. His answer is always "No". Creating a good Employer Brand takes a lot of time. As the owner of a company, you have to be open and willing to change, willing to share, willing to write down and to truly discover what you stand for as a company. Yves agrees with Malique from Appical, that it's very important for a good Employer Brand to have a good ambassador. Another important aspect of creating a successful Employer Brand is to focus on the longterm consequences for your company, instead of the short-term consequences.  It's crucial to have a consistent vision for your company, not only by showing it in advertisements but also to use it  internally. It is necessary for a company that the departments are collaborating, to make sure everyone is always on the same page. The same applies for when a company is not performing as well as it might want to. That's because it makes your company authentic. Unfortunately, not every company is willing to share much needed information, which will make it very hard for a company to get the right vision.
Booking.com // Tatjana Obenaus
Tatjana actually didn't know anything about Employer Branding when she accepted the job at Booking.com, but now she loves it. Especially the aspect that Employer Branding is really about people and selling a job, and not about a product.
At Booking.com, it works a little bit different than at other companies present, as Booking.com is the largest company attending. Building a good brand reputation can take a very long time, multiple years even, and can be damaged in a matter of seconds. Therefore, Booking.com really focuses heavily on communications – by creating a lot of content and using campaigns to connect with their customers. They focus on the potential candidate journey. In this way, every step along the way such as the Booking.com App or an event is taken into consideration and researched how they can best use that step to improve their Employer Brand. Also, Tatjana works very closely with the recruitment and HR department to make sure they're always consistent with their messaging. This can be difficult at times as it is such a big company, yet everyone is willing to collaborate, which is very important for transparency within a company. Tatjana emphasised that it's an important aspect that you let your employees become a part of choosing your core values, to see how they feel and think about your company. This can be done via surveys for example. This is a crucial aspect for creating a solid Employer Brand.
Coming up: The Art of Work: Attracting and Retaining Talent
Did you follow all the tips written above, yet you still cannot seem to find the right employees for your company? Don't panic. We're here to help. The second edition of Spaces x Homerun: The Art of Work, is coming up early-2019. This  next edition will focus on Attracting and Retaining Talent. So save the date: January 31st, 2019 – which is sooner than you think.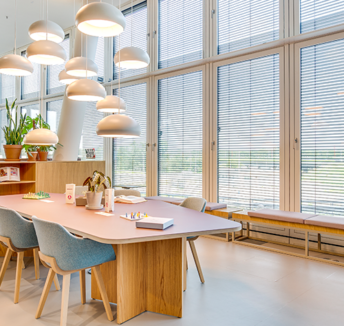 Read now

How to get clarity in your meetings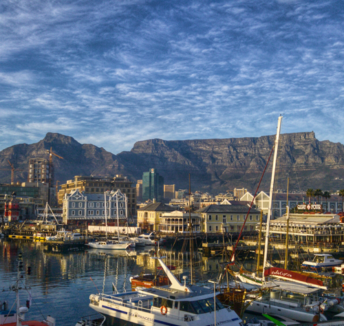 Read now

Up & Coming Spaces Locations in December 2018