Around the block at Spaces Schiphol Airport.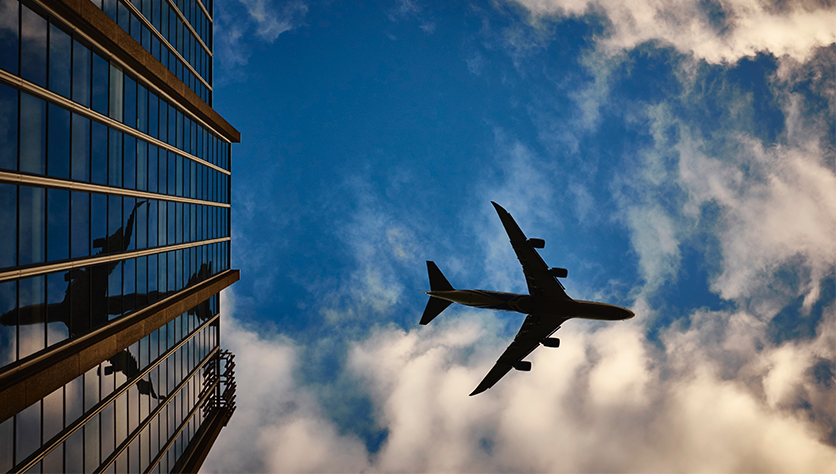 In a world where time is limited, being in the centre of everything is crucial. When you're a busy entrepreneur, there's no better place than to be located at the flying heart of The Netherlands. The brand-new Spaces Schiphol Airport, which is opening this November, is excellent for the nomadic professional, as you cannot be closer to the planes than to be actually in the airplane itself. Just imagine being just a conveyor belt away from the 12th biggest airport in the world. You will be gaining valuable time and money by being just footsteps away from the airport. Let's see what's around the neighbourhood of Spaces Schiphol Airport.
Don't let the bedbugs bite
To make sure that your international clientele doesn't need to travel any further than they absolutely have to, we opened this beautiful location. Being right next to the airport has its benefits, as the train station is also just a few minutes away. And to make sure that your clients can sleep in before their busy schedule, there are many big and beautiful hotels in the area. Such hotels include the comfy and gorgeous CitizenM hotel, the Sheraton and the imposing Hilton hotel, where you can have dinner with your clients and, if necessary, they can stay the night. That does come with a price tag, but the wonderful international vibe makes more than up for it.
Go Dutch
At the airport itself, you'll find many shops with delicious products that can be visited even if you're not catching a flight. All those shops with typical Dutch products, which are both fun for you and for your clients to shop for souvenirs. Think of all the delightful cheeses, the famous clogs, and that's not even mentioning all of our delicious sweets such as stroopwafels yet. Also, when you pick up an office bike, you can quickly ride towards the supermarket Albert Heijn or the typically Dutch department store of sorts to experience the true local Dutch lifestyle.
Everything is bigger in tax-free
And when you do get to go abroad, past the security check, you'll find the shopping paradise that is the tax-free section. Bulk items, stacks of chocolate that'll last you a lifetime, slightly less-expensive perfume, spirits and all kinds of other stuff. Of course, shopping here is ideal for getting a business relation a nice gift, but it's also a valid option to treat yourself. And why shouldn't you?
Mr(s). Worldwide
Do you also want to be able to fly anywhere in the world in just a few minutes from your office? Be quick and check out the possibilities to take your business to Spaces Schiphol Airport here.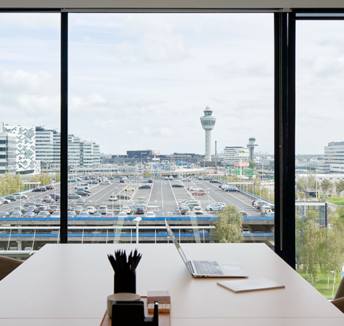 Read now

Schiphol x Microsoft are working towards the future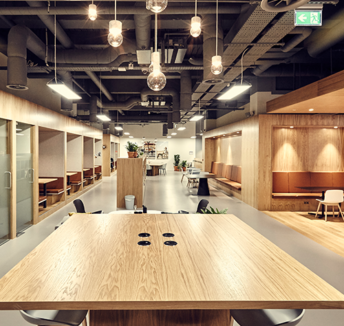 Read now

Up & Coming Spaces Locations in November.