Amsterdam Talks Tech – What the block is blockchain?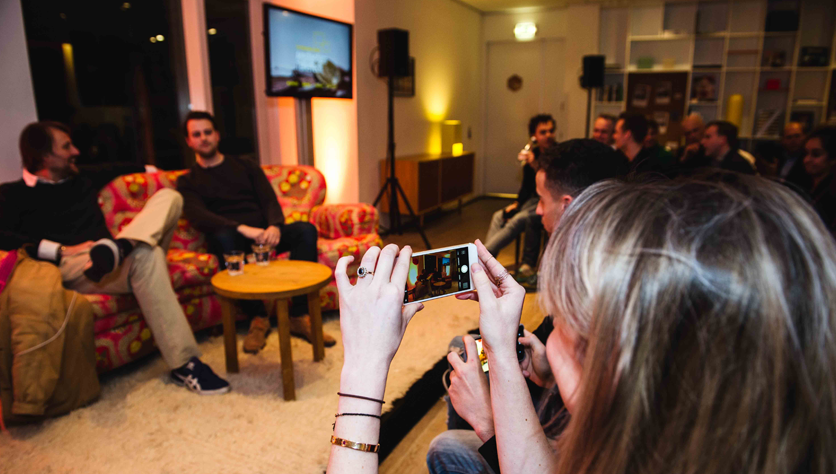 Last Thursday, we held a night filled with good conversations, learning, and drinks – we're talking Amsterdam Talks Tech of course. And this edition was all about the blockchain – not about bitcoins or other cryptocurrencies (although it was inevitable that some questions arose). Thanks to four excellent speakers who are all experts on the field of blockchain, the crowd's questioning looks made room for slight nods of understanding. But did blockchain escape the status as an interesting buzzword?
Thanks to Sprout, we gained a bit of insight in what the average tourist knows about blockchain, and honestly, it isn't looking too good. But hey, you got to start somewhere.
Tackling a topic like blockchain is hard enough, because other than cryptocurrencies, finding actual implementations can be difficult enough already. But we found them! First up were Guido van Staveren and Ivo Jonkers. Ivo is an expert on blockchain, experienced through hardships on the crypto market, survived the fall of Mt. Gox, and put his focus more on blockchain in general afterwards. The young tech prodigy became an expert through self-education, and lucky for us, he's willing to share some of his knowledge. After replacing the grand director of the night, Remy Gieling (temporarily that is), Ivo promised to share his top ten of articles to help people grasp blockchain – let's just call it Ivo's required reading. Here we go!
Ivo's Required Reading
This is where blockchain begins, so cherish these articles if you plan on getting on the blockchain hype-train. Unmistakably the best collection of blockchain-related articles ever gathered.
The coffee-chain
Guido van Staveren of Moyee Coffee is responsible for setting up a blockchain-powered payment system for Ethiopian coffee farmers, quite revolutionary in the grand scheme of making use of blockchain in such a way that it benefits society. Instead of hopping on the cryptocurrency-bandwagon, they use tokens – almost comparable to the coins you would receive at a music festival – to pay the farmers. A token is connected to a set number of coffee beans, so the more you produce, the more tokens you receive. The value of a token is also set, it can always be traded for supplies, goods or money. In this way, corrupt middlemen are left out of the equation and farmers have full control of their own business. Coffee truly makes the world a better place.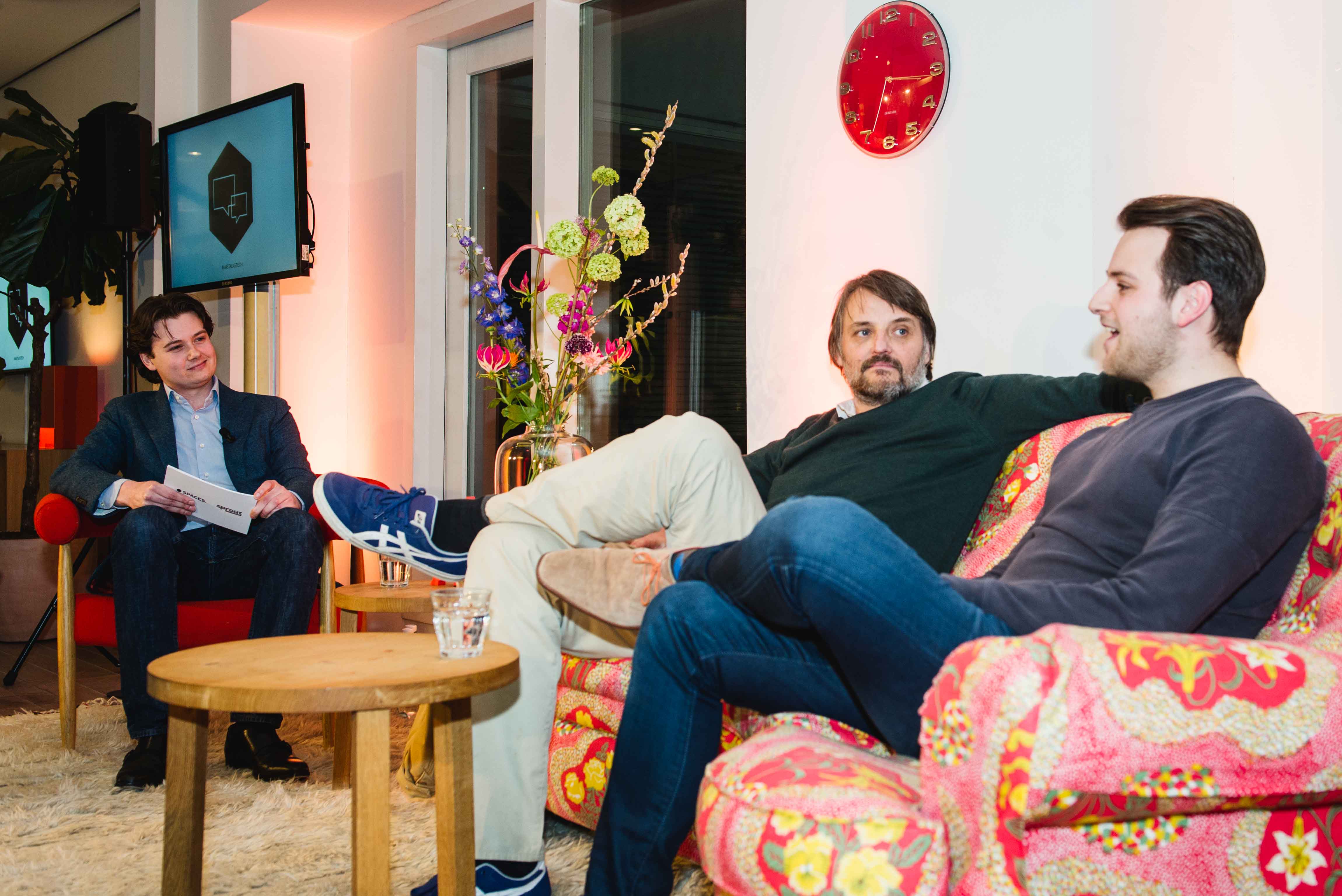 Beauty and the blockchain
After the well-deserved break that allowed everyone to process what they just heard (and to give their minds a break as well), we continued with two fresh new speakers who introduced new ways of implementing blockchain. First up was Eveline Klumpers, former make-up artist and now the co-founder of Katalysis, a business that uses blockchain to make crypto-payments to authors. Or as host Remy Gieling quickly added "the Blendle-killer", although Eveline wouldn't go that far just yet. Eveline believes that publicists are "dinosaurs" – relics of a successful past who refuse to get onboard with the latest changes in tech. In comes Katalysis. By making micro payments as easy as pressing a button, they make sure that authors of journalistic articles are paid accordingly and secure.
Blockchain "passport"
The last speaker, Tey Al-Rjula, tells us his story first – and it's an impressive one. Originally from Kuwait, the Gulf War caused him to lose his birth certificate and his passport, making him deprived of an official identity. After living through setback upon setback, he ended up in the Netherlands. With nothing. Having no official country of origin, he is now officially a refugee. And that's exactly what he wants to change with his startup Tykn. Using blockchain to connect an identity to a smartphone through a series of validations by NGOs and others who can validate an identity, a person's identity is stored forever. Even though the startup might still be making its first steps, the implications are clear. As well as the perspective for creating a safe place for storing people's identities on a global blockchain network.
Can't get enough of Amsterdam Talks Tech, want to hear more on blockchain, or  did you miss the opportunity to buy tickets? We've got you covered. Thanks to our partners from Doogle, you can now check out the podcast right here.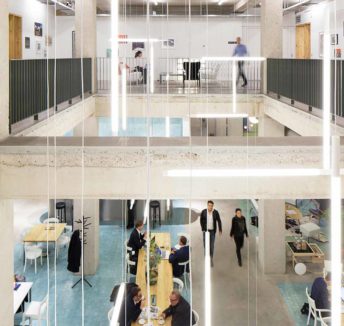 Read now

Innovative office space; productive head space.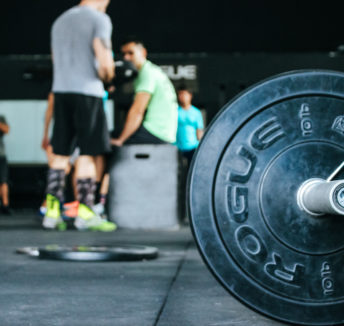 Read now

Smart sport: aid your performance.