African Clean Energy's smoke stopper.
Smoking is bad for you. It's something we've known for quite some time now, and more and more people are giving up on the unhealthy habit. Luckily, for us it's a choice. For people who lack proper cooking equipment, not so much. Those living in development countries are dealing with the unhealthy side effects of smoke everyday, and not because they're addicted to nicotine.
The silent killer
According to the World Health Organisation, the amount of smoke inhaled because of poorly crafted stoves, improvisational fire pits, and poisonous fuels like paraffin, adds up to an average of two packs of cigarettes a day. Saying this is terribly unhealthy is a massive understatement. It causes multiple lung diseases and other respiratory problems. And while smoking may be a slow killer, indoor cooking with lacking equipment can kill instantly. Carbon monoxide is a silent, unnoticeable, and above all, fast killer.
Sub-Saharan Swiss Army Stove
African Clean Energy strives to fight the lack of clean and smart energy sources in developing countries. They've come up with a device that allows anyone to cook in a safe manner anywhere and anytime. It's virtually smokeless, works solely on biomass (solid biomass, organic waste), and it can actually generate and store electricity to power household appliances. It's basically an electronic Swiss army knife. Which is highly necessary considering 66% of people in Sub-Saharan Africa have no way of using electricity. With all that it does, the investment pays itself back within only six months. So even though it might be expensive, it's worth every penny.
What matters most
Being smarter about the way we use, see, and produce energy is something anyone can do. Some people have solar panels installed, some people are frugal when it comes to using electricity at home, but when infrastructure doesn't allow for clean energy, getting creative is the only way to go. African Clean energy got creative and is making the quality of life better for those who need it the very most.
Ruben Walker of African Clean Energy is one of our speakers for Amsterdam Talks Tech: Smart Energy on June 15th. This night is all about sharing thoughts, ideas and innovations in the world of smart energy, so make sure to claim a spot while you still can.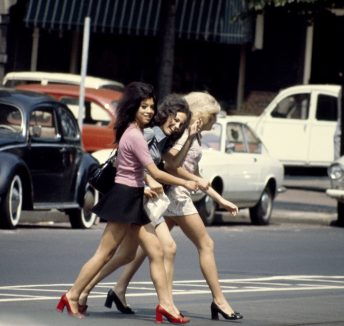 Read now

Food for thought at the Stedelijk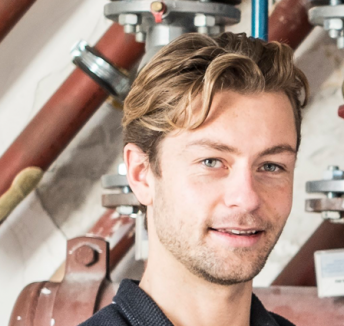 Read now

Energy farming at its finest